Who are we?
Susan A. Nobleman, MA, LCADC, CCS, CPS, CAPP, is the immediate past Executive Director of The Willow Tree Center. Since our merger with Integrity House and subsequent departure, she now co-serves as the Director of Prevention & Treatment at Willow Tree Counseling Associates LLC. Sue received her Master's Degree in Counseling and Human Services from Montclair State University. Sue is licensed in New Jersy as a Clinical Alcohol and Drug Counselor (LCADC). She also holds active certifications as a Clinical Supervisor, as a Prevention Specialist, and in Applied Positive Psychology. Sue is also certified as a trainer for the Olweus Bullying Prevention Program, for Mental Health First Aid, for Flourishing Skills Groups (FSG) and for Bounce Back Better (B3), a resiliency skills program. Email Sue: [email protected] Sue's Cell: 201-602-7783
Charles R. Berman, MA, LPC, LCADC, NCC, RPh is the Founding Associate Director of The Willow Tree Center and now serves as the Managing Director of Willow Tree Counseling Associates, LLC. Charlie is Licensed as a Professional Counselor (LPC) and as Clinical Alcohol and Drug Counselor (LCADC). He has his Master's Degree in Counseling and Human Services from Montclair State College and has been a NJ Registered Pharmacist (RPH) and has over 25 years of experience in the field of counseling adults. Charlie has trained & served as a Red Cross Crisis Counselor, was a High & Low-Ropes Adventure Course Instructor, and currently serves on the Morris County Mental Health Substance Abuse Advisory Board (MHSAAB) and the County Alliance Steering Subcommittee (CASS). Email Charlie: [email protected] Charlie's Cell: 201-602-7523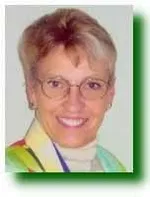 Sandy Queen, Director of Lifeworks, Inc., has been a friend to and presenter at Willow Tree youth programs since 1996. Sandy is an inter-national motivational speaker, an educator and a minister who performs marriages and other special ceremonies. We are happy to have Sandy co-facilitating 100 VOICES Speak Up with Sue Nobleman and Lori Singley. Email Sandy: [email protected] Sandy's Cell: 201-602-7523

Joyfully, one of our past Willow Tree Teen Institute (WTTI) youth staff introduced Sandy as follows:
Crazy, quacky, quirky, and fun; our next presenter is a friend to everyone;
Sandy Queen I'm sure you will all adore; Because she's got a great presentation in store.
She teaches us to be aware; Of our true colors, to show others we care.
A dear friend to Charlie and Sue; She's also a friend of WTTI, and soon, to you, too.
She wears funny hats and bright colors, it's true; But it's all to bring out the child in you.
But pay attention, and take a close look; She's a really smart woman, and has even written a few books.
Lecturer, humorist, and educator for all; With her around, you'll learn a lot and have a ball.
I can talk to her about anything night or day; I know you'll all soon feel the same way.
A great big part of our Willow Tree scene; Please give a huge hand for Sandy Queen!
Lori Tedesco Singley MEd, CDRC, LCADC, CPS created Educate to provide creative substance abuse and violence prevention programs in a wide range of settings. Providing these programs to staff, parents and students have been the most rewarding pieces of her career. Lori has run over 35 student retreats using the nationally recognize Natural Helpers Program. She works as a consultant and trainer with various county health departments, agencies, municipal alliances on substance abuse and school districts. She is the proud parent of two daughters! We are happy to have Lori co-facilitating 100 VOICES Speak Up with Sue Nobleman and Sandy Queen. Lori's Cell: 609-929-8398